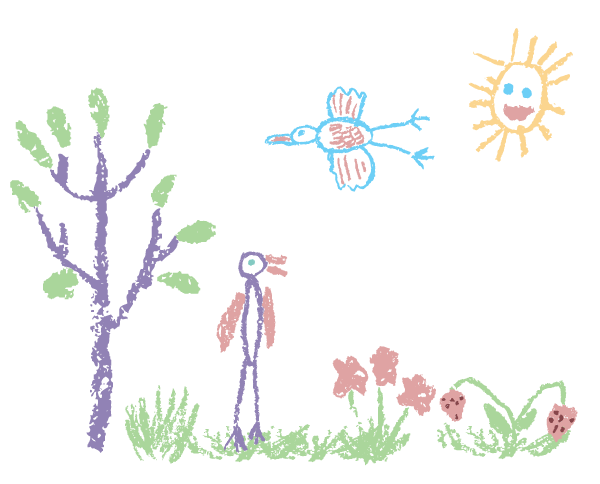 Together we will create a patch for every child to grow.
Grounded
A true awareness of self with a balance of calmness, humility and honesty.
Relationships
A caring community minded team that requires great leadership and exceptional connectedness to children, families, schools and each other.
Ownership
By our very nature of pride and satisfaction, we promote autonomy, empowerment and personal ownership with each role we play at School Plus.
Wonder
A journey of discovery through magic and imagination that allows for creativity and laughter each and every day.
Voice
The voice of every child, the foundation of each tailored program running in every session.
Value
Time is precious.  When children are in the care of School Plus, we focus on each minute being spent on engaging, developmental experiences with intention.
Excellence
Each session is measured on outcomes. A level of excellence enabled by great leadership and connectedness to our community.
My daughter Chloe started Prep this year and I enrolled her in After School Care a couple of days per week. Chloe is an only child but now has a group of School Plus 'big brothers and sisters'. In the short time she has been attending School Plus, Chloe's speech, confidence and coordination have noticeably improved, and this is largely due to her new 'big brothers and sisters'. 
"School Plus is very much a part of our School Community. Staff are personable, proactive and very visible in our community and children and parents love them." 
"The Calibre of staff engaged for the services is of a very high standard with experience and continuity of care a foremost consideration." 
"The staff of School Plus have always been a pleasure to work with and provide a high level of reporting to the school through monthly meetings." 
"We have seen our OSHC Service more than triple in size since School Plus took it over because of their high-quality programs and the fact that children love to attend"   
The Directors are knowledgeable and flexible and work hard to ensure the service complies with regulations and other requirements. We have been very pleased with the service and recommend School Plus as an excellent provider of a tailored OSHC program."   
Children's Voice Captured
Specialist Offerings to Children
SPROUT Mascot to Our Schools
Please fill in your details and we will be in touch to see how we can help you.
Contact

School Plus